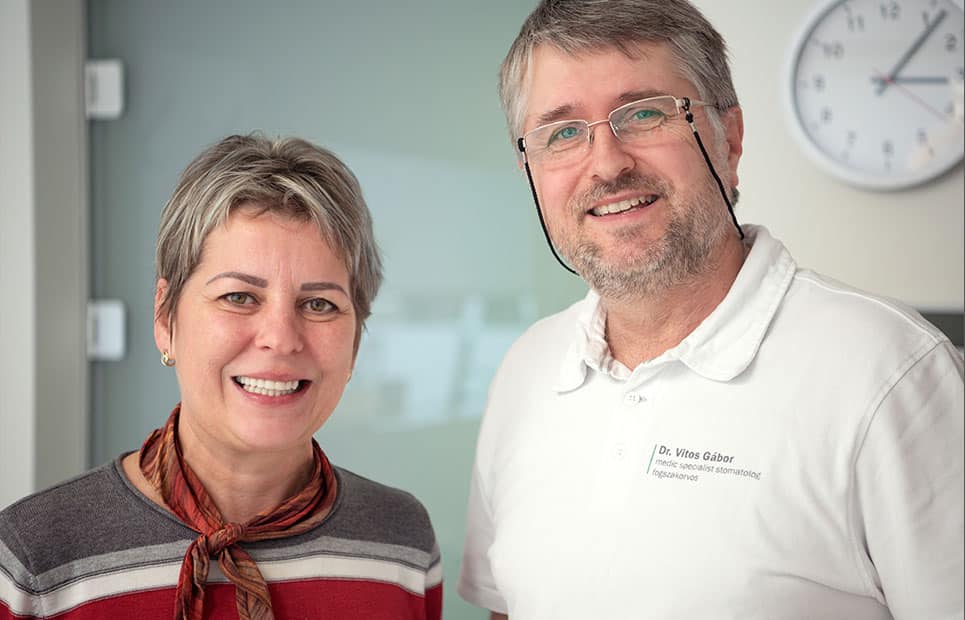 " We thank the Pomadent Clinic and especially Dr. Gábor Vitos, for his professionalism and the way we were treated. With respects "
Liliana & Dorel Cîndea, Târnăveni, Romania
" I sincerely recommend the Pomadent Dental Clinic as I am extremely satisfied with the whole treatment received. The competence and performance of Dr. Emese Markovics are the base of my satisfaction and her communication and care are also excellent.
Thank you very much. "
Gabriela Boșoteanu, Sighișoara, Romania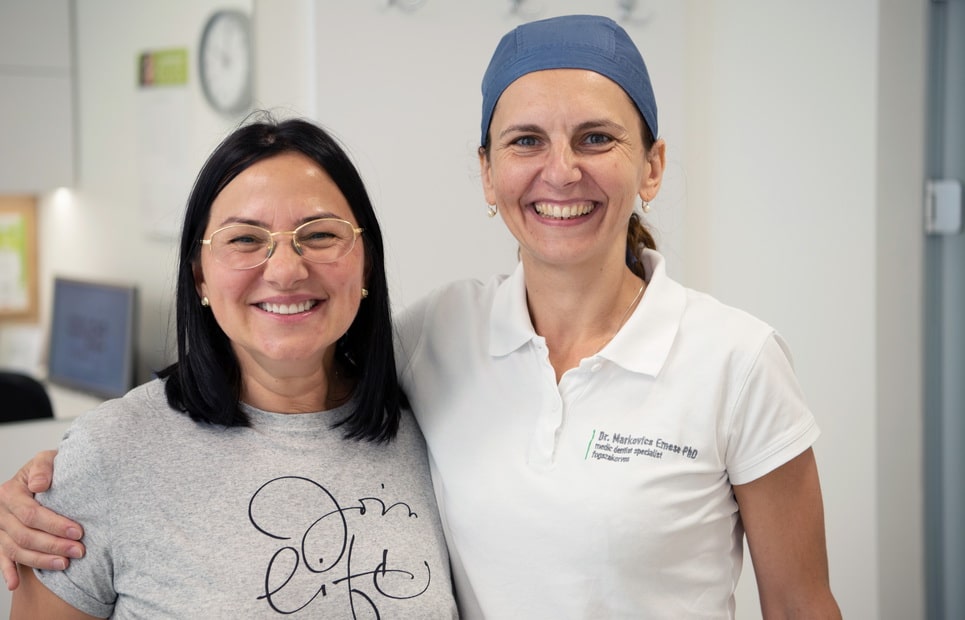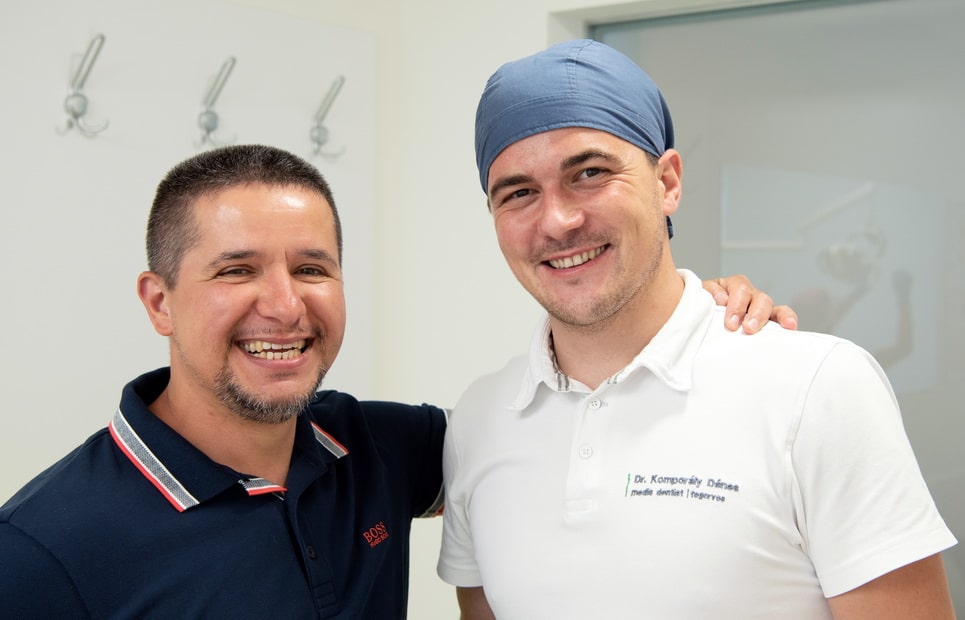 " Thank you for the wonderful work, the patience and the expertise in turning dentistry into an art. "
Lakó Lóránd, Germany
" Very happy with result, very professional approach & attitude. And very flexible, since I asked to make my crowns ASAP.
Thank you! "
Lala Wachter, USA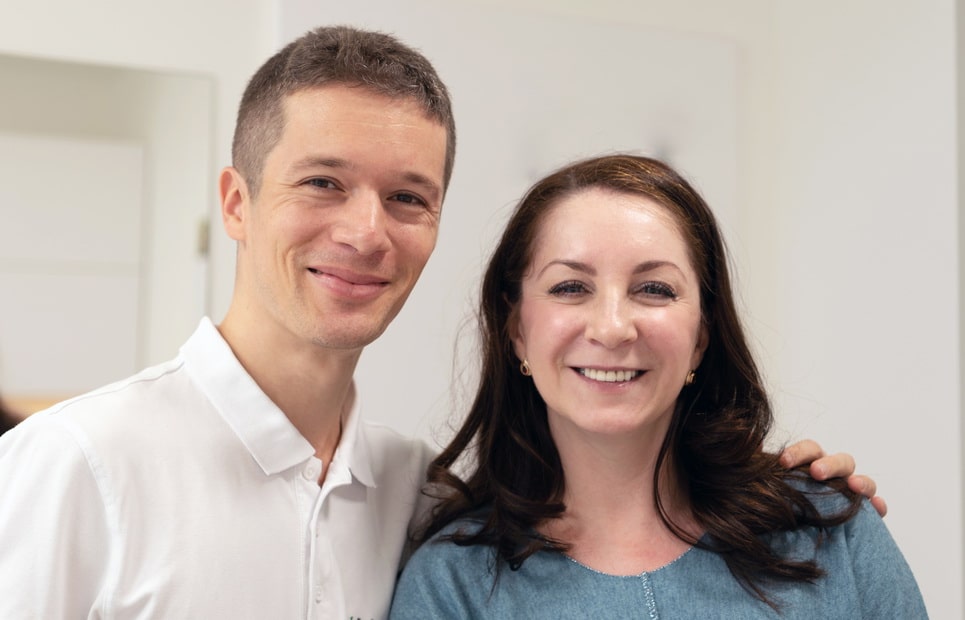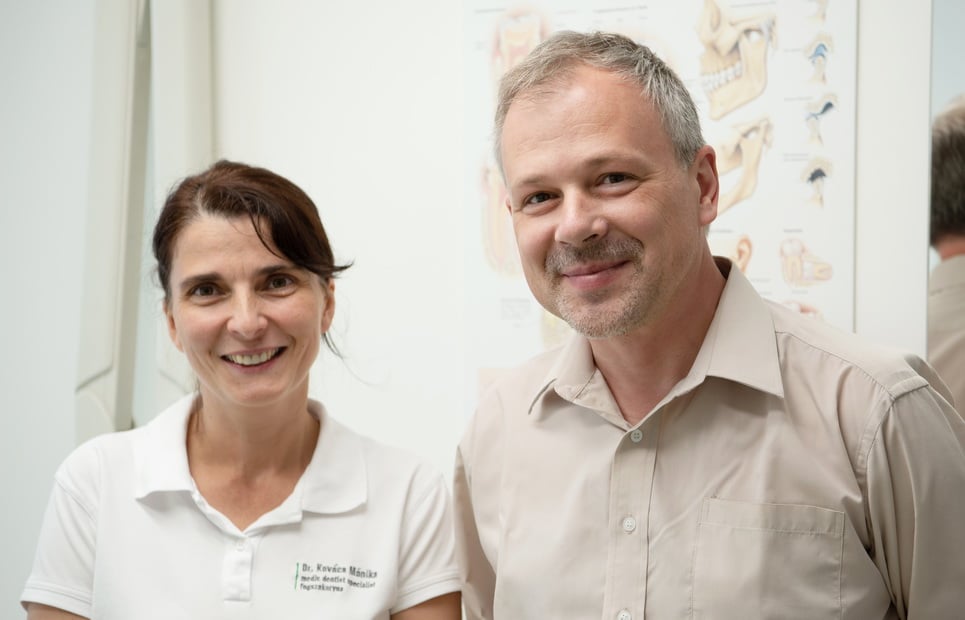 " My experience with Pomadent Dental Clinic is positive. I go to a place where I trust the doctor. Here, confidence is facilitated by accuracy, a normal and kind human voice. The team working in a good mood. It is not the appearance that matters, but the person who comes here. It is attractive for me because I am also moved by these values. "
Szénégető István, Târgu Mureș, Romania
" I am extremely pleased with the dental treatment I received at this clinic. Dr. Emese Markovics showed perfect professionalism, explained in detail the dental treatments to be provided to me, constantly advised me on the types of jobs materials to make the best possible decision about my treatment.
The clinic is equipped with modern equipment and techniques, the materials used were of very high quality, and the entire medical team (dentists and auxiliary staff working with doctors - dental technicians, assistants, etc.) showed a high level of professionalism.
I confidently recommend the Pomadent Clinic, which is characterized by speed, professionalism and maximum fairness in determining the prices of treatments and dental work performed. "
Thank you again! "
Gușatu Alina, Târgu Mureș, Romania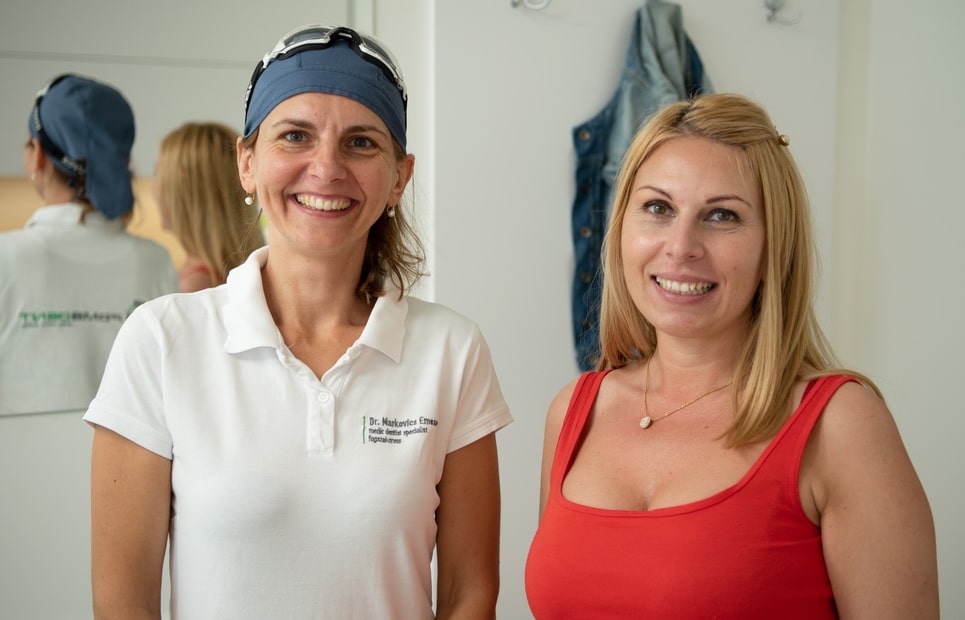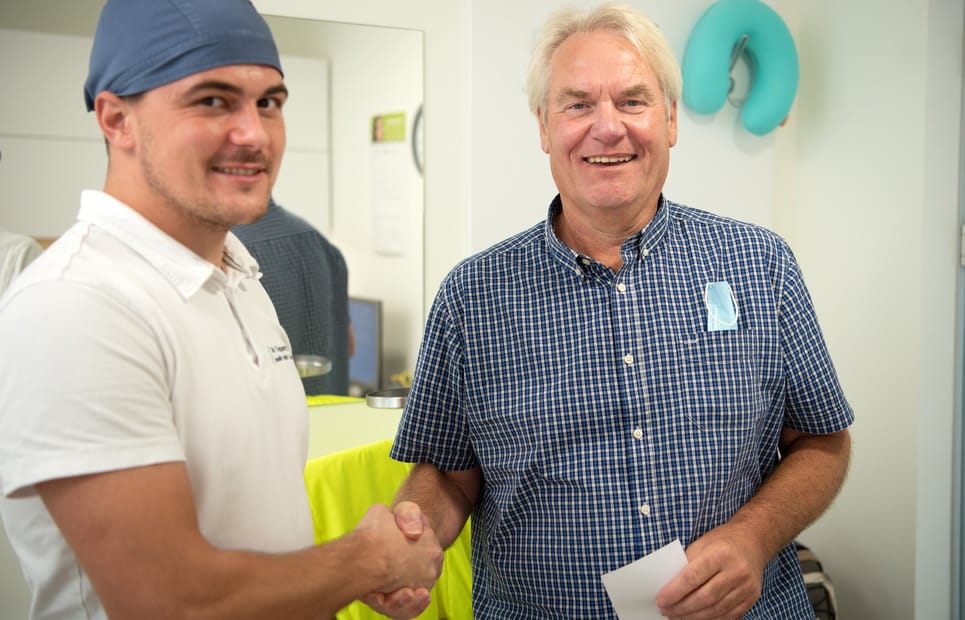 " I have just returned from having completed extensive treatment of 5 implants, 7 crowns and other small works. I cannot recommend this clinic enough, my treatment was absolutely first class. I was looked after by Dr Pongracz and Dr Komporaly with extreme professionalism, every step was explained and reassurance given at all times.
All staff speak perfect English, were kind and helpful, reception even printed my Boarding Card for me. I just wish I had undertaken this treatment years ago.
One very happy, smiley patient. "
Leslie Ebdon, United Kingdom