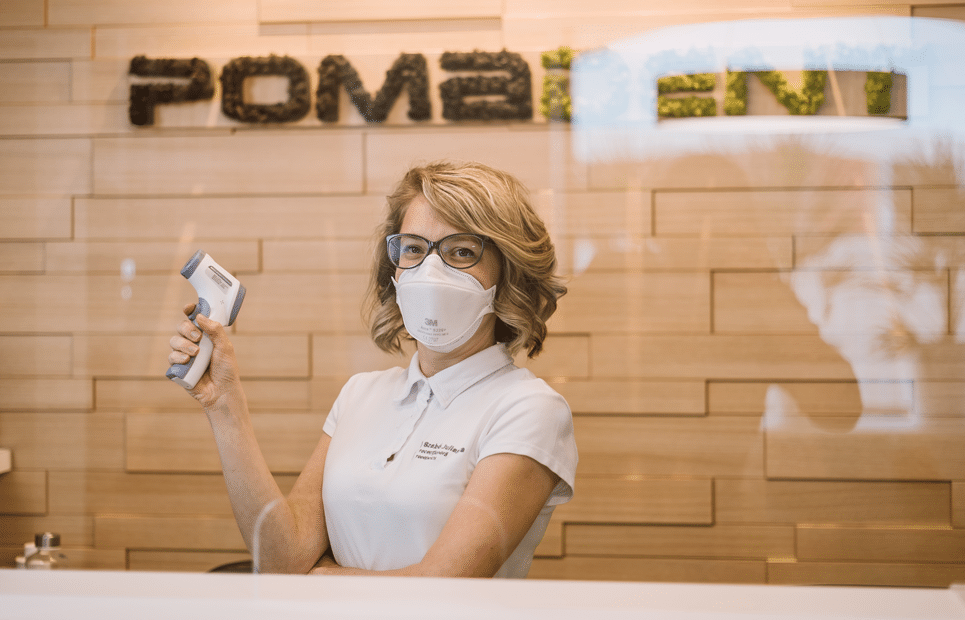 Routine fever measurement
We use routine fever measurement in our clinic, which we have become accustomed to everywhere today, in order to notice symptomatic patients infected with Covid-19 as soon as possible. Asymptomatic patients are screened using a questionnaire. In addition, the first thing in the treatment room is for the patient to rinse with a disinfectant solution so that no infection spreads from his/her mouth.
Protective medical gowns
When deemed necessary, we use disposable or sterilizable special protective gowns in addition to our standard medical clothing to protect our patients and staff.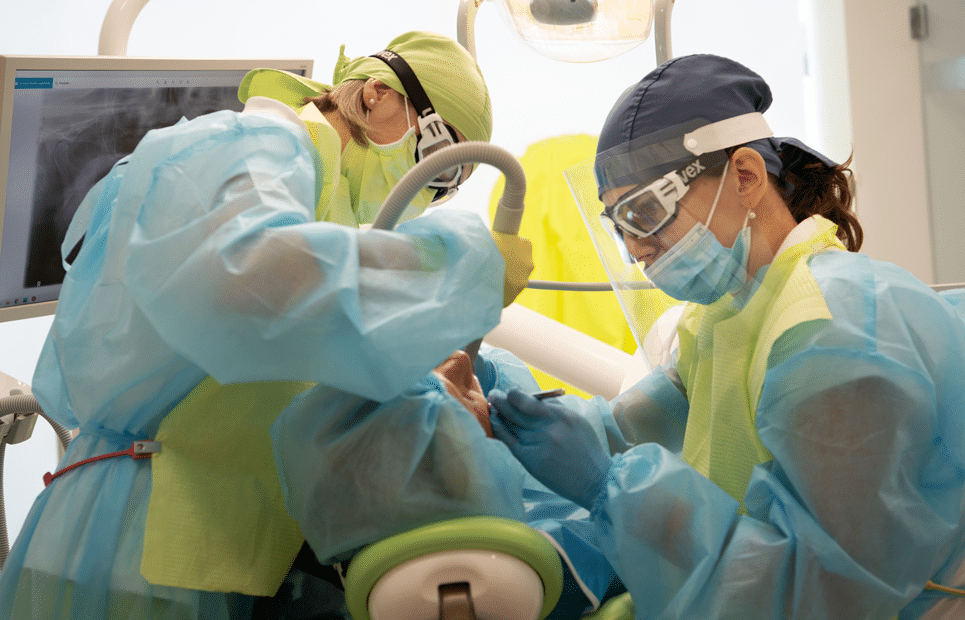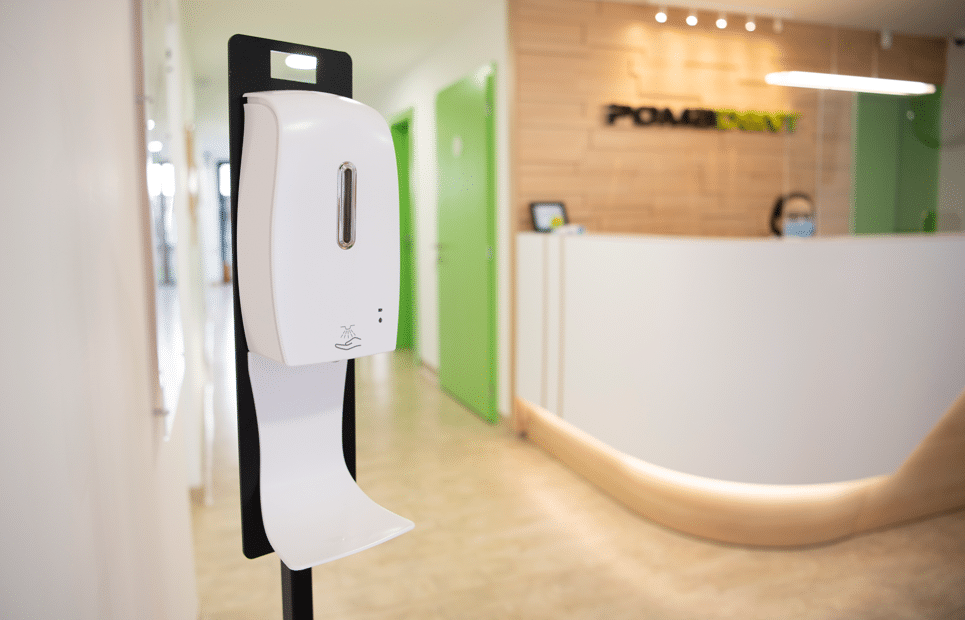 Automatic hand sanitizer
At our clinic, an automatic hand disinfection stand awaits our patients so that they can disinfect their hands on arrival and departure, thus they can protect themselves more safely against possible infections.
UV lamp for sterilizing surfaces and air
UV-C light has been proven to eliminate any pathogen, be it bacteria, viruses or fungi. This is why we have invested in such equipment so that we can disinfect our treatment rooms and waiting room of all possible infections every morning before starting the treatments.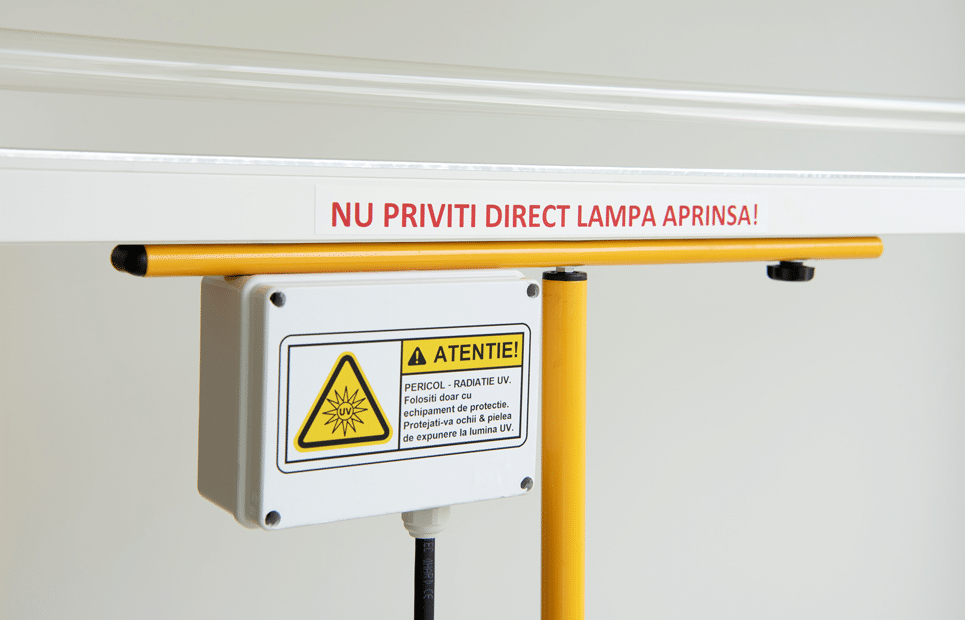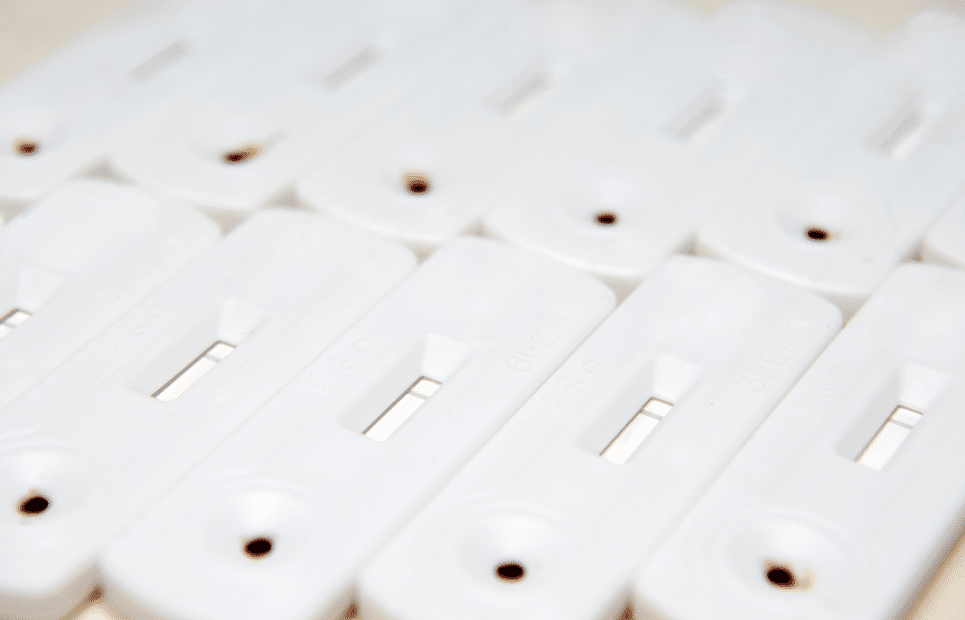 COVID-19 testing for all of our personnel
Because the safety of our patients is paramount, we test our staff several times for the presence of COVID-19 virus and take drastic action if any suspicion arises.
Vaccination of clinic staff
The staff of our clinic was vaccinated against the Covid-19 virus in January 2021, to protect ourselves and our patients, and  in the hope of returning to a normal life as soon as possible.