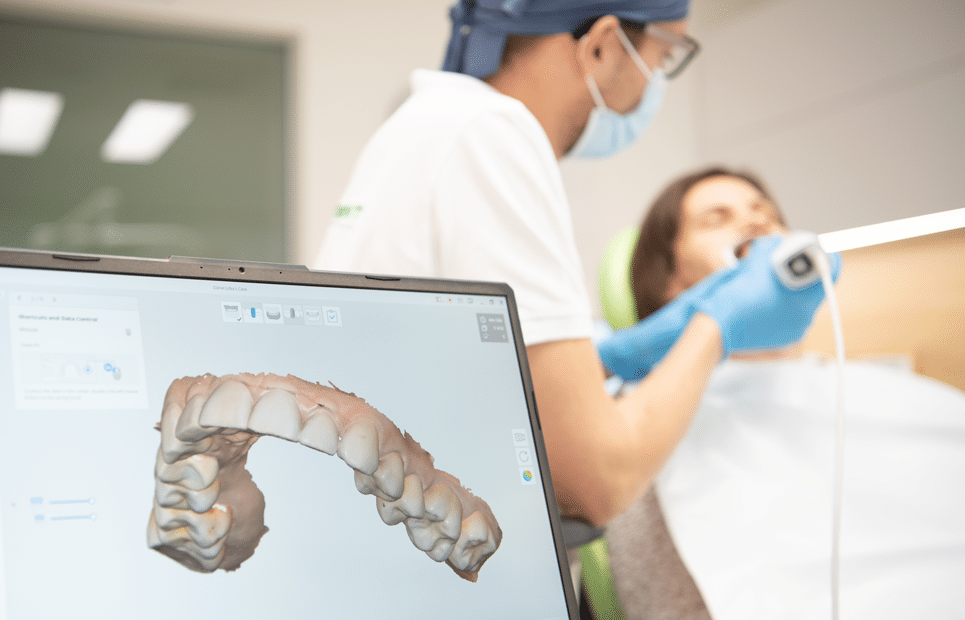 Digital impression taking
Digital impression taking (intraoral scanning) is intended to replace traditional impression materials and symbolizes the latest technological advances in dentistry. Technology is evolving rapidly and a lot of improvements are being made in this field year after year, but we still cannot fully eliminate the traditional impression techniques. Nonetheless, we considered to be time to invest in one of the top scanners to use in situations where it already performs better than traditional impressions. Its advantages include: scanning is completely digital (to the delight of those with nausea), thus completely eliminating the use of impression materials and impression spoons. Scanning is instantly displayed in the dental lab so our technicians can get to work as soon as we are done scanning. And last but not least, there is no data loss when the impression material shrinks and the gypsum sample is poured. When possible, digital imprinting is always chosen over conventional.
Digital determination of tooth colour
Accurate determination of colour is a basic requirement for making an aesthetic crown, veneer or even filling. The doctor's experience, light conditions, eye strain, and even the surrounding colours (worn dress, lipstick, etc.) can affect the apparent colour of the tooth. Our digital colour-determination instrument helps our doctors objectively determine the colour of your tooth. We do not rely entirely on technology, but the exact colour is determined taking into account the results displayed by the machine.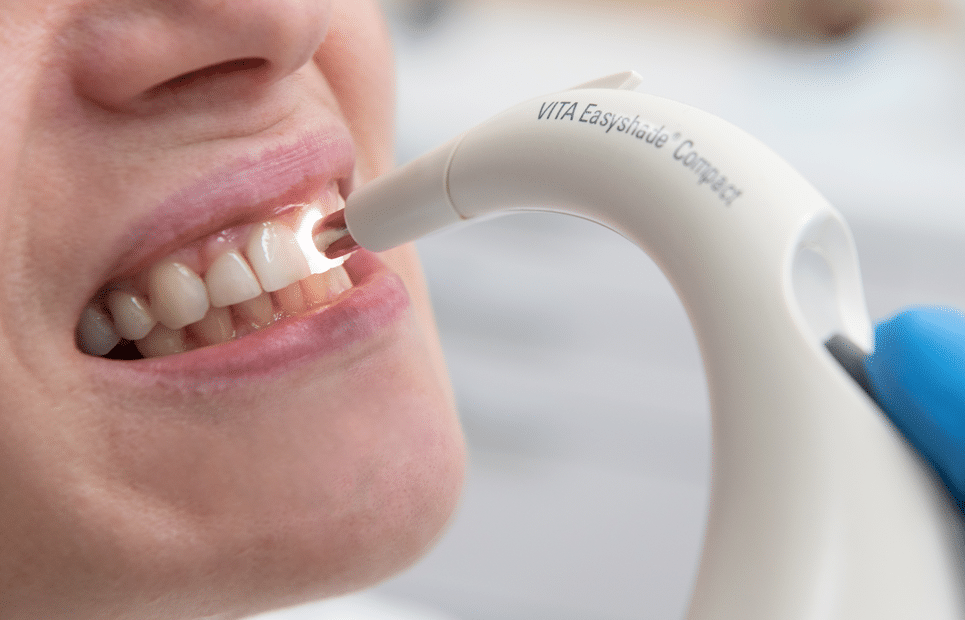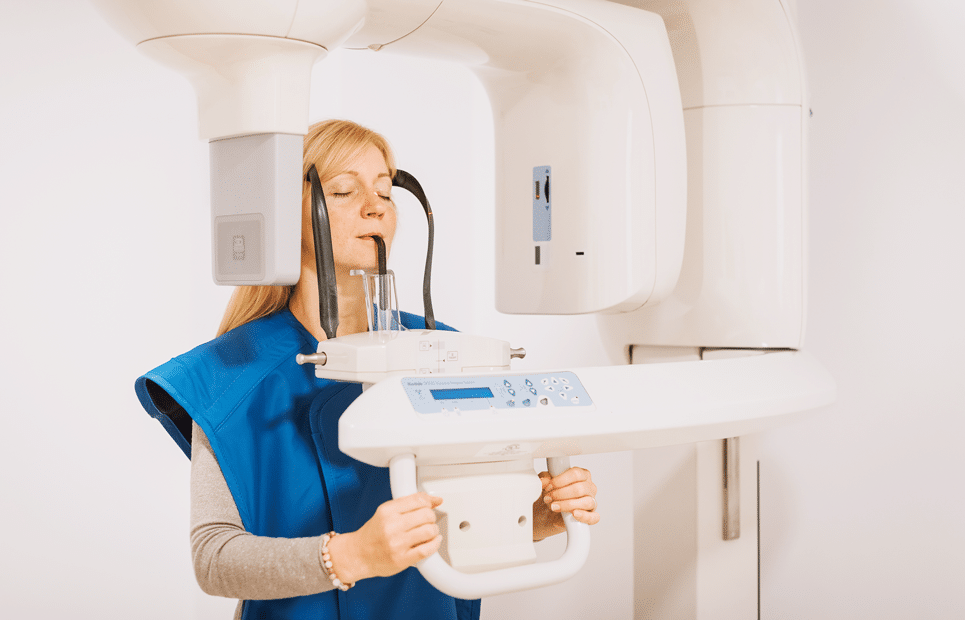 Digital radiographs and CT scans
Your doctor having acces to all the relevant information he needs, are at the basis of making an accurate diagnosis and a correct treatment plan. This is impossible without a panoramic X-ray or in many cases a 3-dimensional computer tomograph image. Without them, we can only see the surface of the teeth, in many cases we don't even notice the carious tooth in time. This is why we always start the consultation by taking a full jaw panorama so that the doctor, having all the relevant information, can decide together with the patient what treatments to perform. If needed, we continue with a 3D CT scan to see everything in 3 dimensions for a precise diagnosis. Our X-ray devices are all digital, so our patients receive much less radiation than with conventional X-rays, we do not pollute the environment with plastic X-ray pads and developer fluid, and the resulting high-resolution X-ray image can be sent anywhere at any time (at the patient's request).
Intraoral camera use
Our patients, who are interested, can follow the treatment on a monitor, using our intraoral camera, to see what is going on in their oral cavity. The treating doctor can take pictures and videos with the small digital intraoral camera, which helps better explain the dental problems and their solutions to the patients.